'Tis the season as they say. No, not THAT season – I mean it's Fall. Along with Fall comes the realization that many of my clothes from last year are worn out and need to be replaced. Next comes the ultimate chore – clothes shopping. I hate shopping. No, I mean I REALLY hate clothes shopping.
Men have no idea what it's like trying to figure out what size each item is (which varies by store, as well as season, not to mention what is "in"), they have the pleasure of just dealing with measurements. I know I wear a variety of sizes between not only the number size, but then the style, and let's not forget height. The definition of Petite by clothing manufactures is shorter than 5'3." That's just great for me because I am 5'3" which means a good part of the time Petite clothing is too short for me and "regular" sizes are too long. Next there is the option between Misses, Women's, and Juniors. So you see, the variables expand at an exponential rate, and all I want to do is get what I need and move on, not try on six different versions of one item.
Is this just a normal rant? NO! You may have noticed before that I tag some blog entries with "Feature Requests" and that's what this is semi-rant is about. I would love to see the following…
I would like to go into a local store and have myself scanned. Think of it as an x-ray, or perhaps something along the lines of a Motion Capture suit, like what Andy Serkis wore during the filming of The Lord of the Rings. Next, I'd like to be able to shop for my clothes online with any retailer I wish, and at the start of the session be able to click on my linked 3D-self (which of course my retailer would support) and move along with my shopping. This 3D image would then give me an option to "try on" a variety of clothing and styles, all virtually, from the comfort of my desk chair and the ease of a few clicks. Even better, my options would automatically be limited to only show me what would fit me, based on my 3D-Me. I could then order the items that fit and reduce the chance of having to return 80% of my order. This would actually make shopping much easier, faster, and, maybe even encourage me to "try on" more than I came to the store to purchase since I wouldn't be worn out from trying on twenty different pairs of jeans.
Every year I would go back to my local 3D-Me store for a rescan to update my virtual self. Of course, I realize there are some software challenges to resolve, but can you imagine? Yes, 3D-Me please!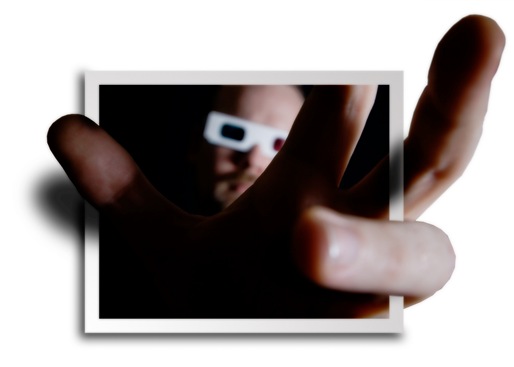 Image by Cayusa