As of TODAY, you can now try out the Beta version of Agendus for BlackBerry. Because this is a Public Beta, you can snag it for $9.95 (the cost will increase to $19.95 once it is out of Beta, so if you plan to go for it, now is the time).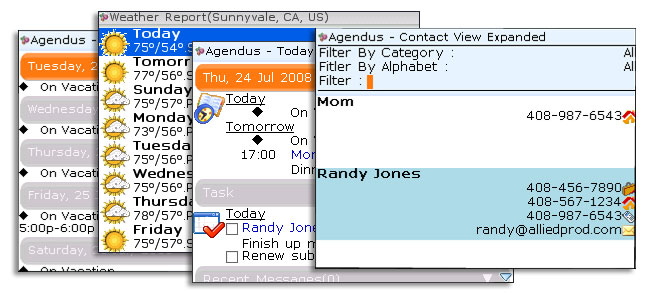 BUT, before you spend any money on Agendus, just keep in mind that Pocket Informant BlackBerry will release "in August 2008" for $19.95. BerryReview.com has some screenshots on their site of Pocket Informant if you'd like to take a look.
Personally, I'm torn between the two. I currently use PocketDay, paired with PocketDay Lists, and I'm ready to move on to something… well, better.
Any suggestions?