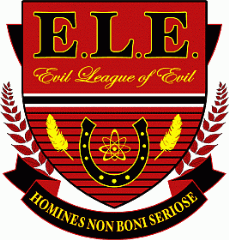 Tired of your day job? Not enough credit for the heroic work you accomplish? No need to wait for a mid-life crisis! Bad Horse is here for you and just what you need to spice things up a bit.
Take a chance. Be brave. Be evil. Apply to the Evil League of Evil and don't tell your co-workers! This is your chance to take a stand against the oppression of Heroes and everything they represent.
Need to refresh your memory (or catch up on what all this Evil speak is about)? You can view Dr. Horrible's Sing-Along Blog for free on Hulu.
Once you apply, you are welcome to add a link to your video application in the comments of this post. Techafina will be proud to help promote your application!
Remember… "make the Bad Horse gleeful, or he'll make you his mare!"